Hopefully, getting the Building Permit will be an easier phase of waiting. With fingers crossed, I am going into this phase with the attitude of looking at interesting decisions others have made. While in the homeland, which is Croatia, (take a look at the Big House section to see others from here who have lived in 851 Union)...my eyes are wide open at what things are taking place here.
Ok, we're not building a Hotel but check out images from this one on the island of Krk. The choices made by this architect and owner on shape, windows, use of light and design are quite fabulous. Notice the light on the inside from both the first and last shot; exterior and interior. When you sit in this restaurant you feel drawn to the world outside, looking at it from a different perspective. When you stand outside one is intrigued by the shape of the building and also the artistic placement of the windows in the lower part of the complex. I found it playful and beautiful at the same time. (for a larger view see the images in the Gallery section).
After leaving Otok (island) Krk I came across an interesting bathroom while in Zagreb and have included 3 shots. Taking a picture of myself in a bathroom isn't what I usually do, but don't you think it was worth it? The tile work is great and those sinks!! Gessi are the makers of the sink and faucet, which to my surprise I loved: I'm not usually a fan of sinks that sit on the counter this way. I found these in a great restaurant called Prishka which is worth taking in.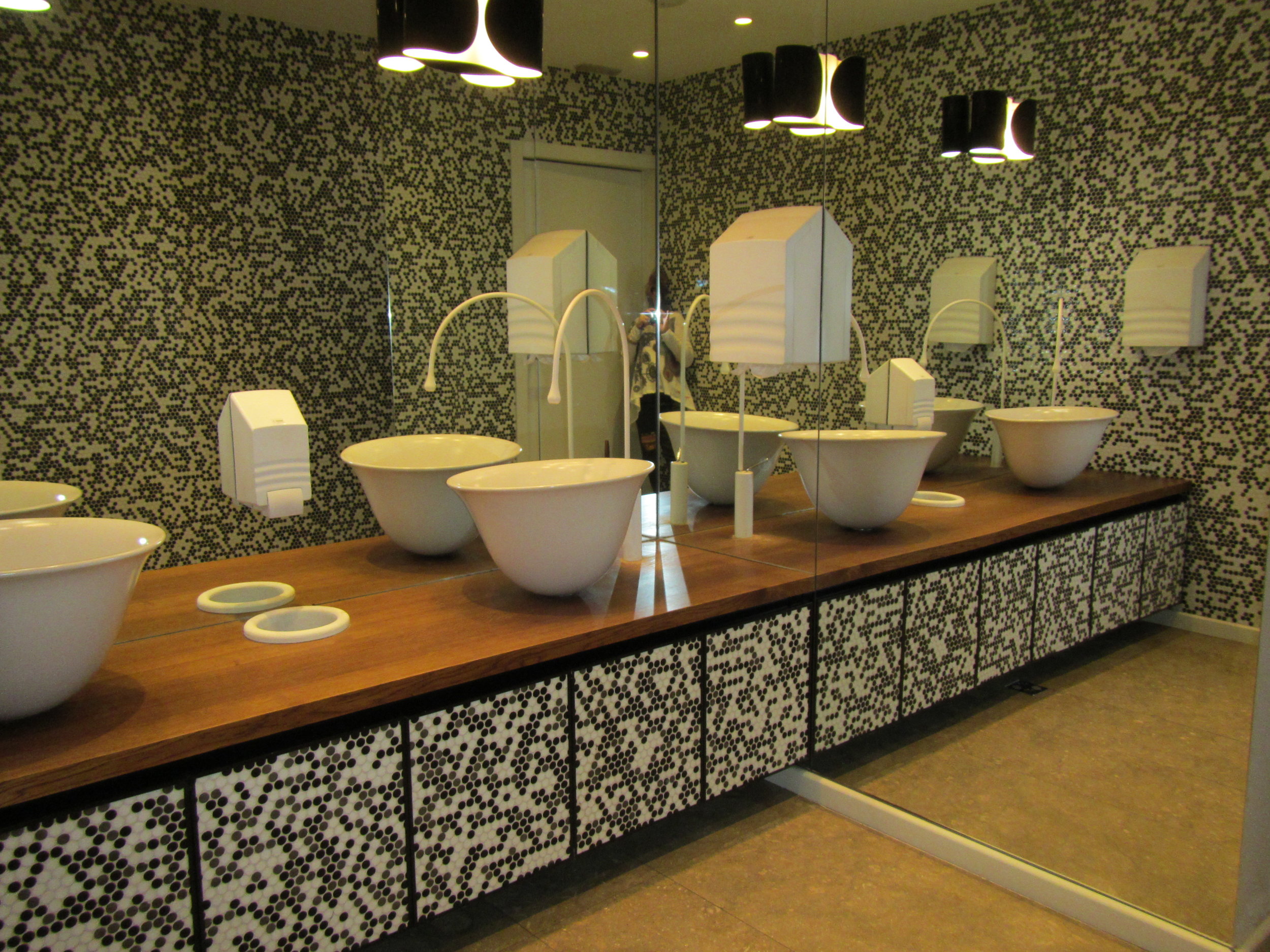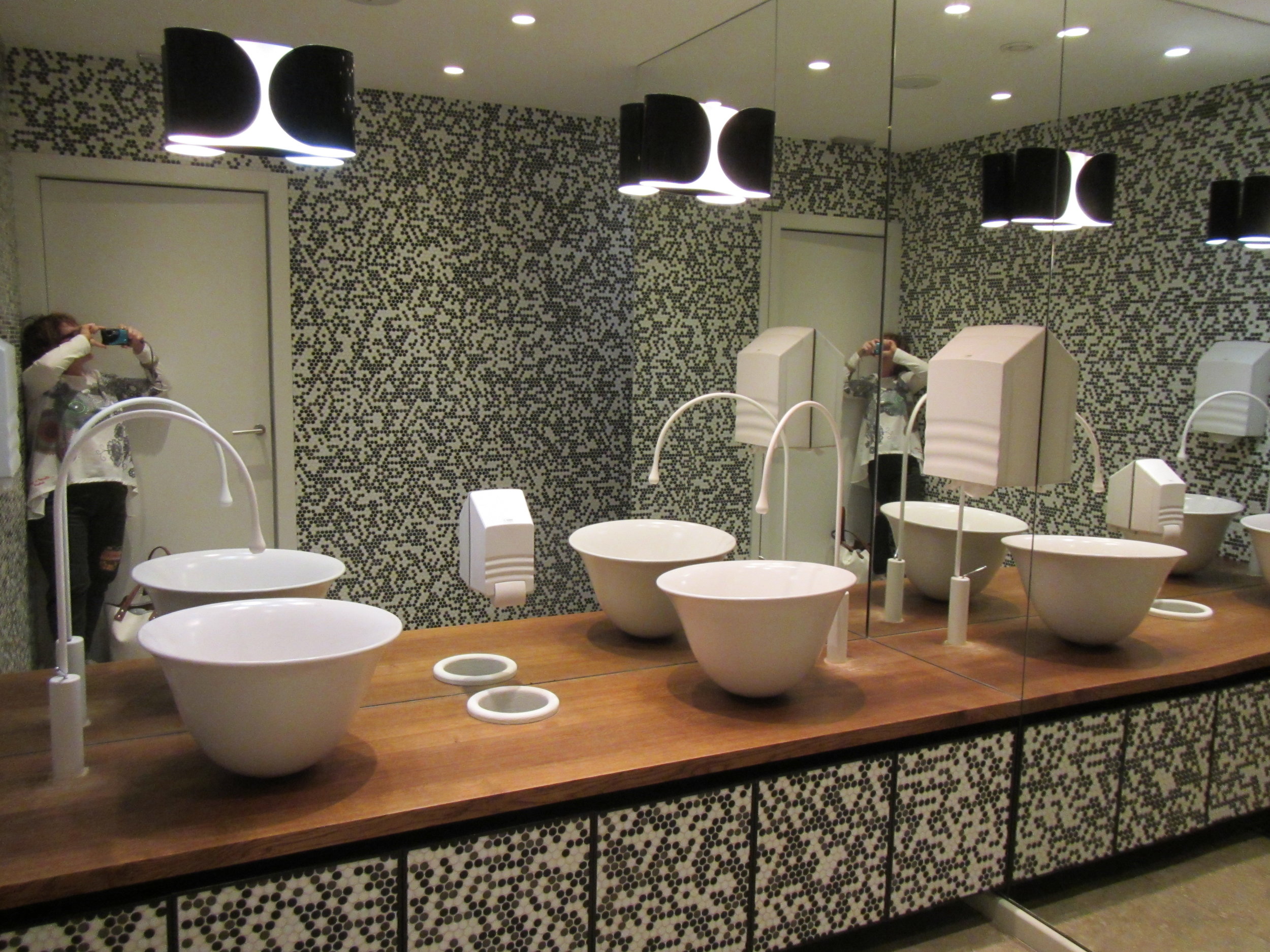 Another place to explore as a space of transformation is Lauba in Zagreb. It was an old textile factory that now is an art gallery, event space, restaurant, office space and fantastic place to check out. Sorry no photos of Lauba, but if you follow me on everythingmira on Instagram you can see some there.
Lastly, I'll share a few photos of style depending on the door you choose. Love them all so need to focus, focus.........focus.........(or maybe I'll just go grab a bite)